Home. At its most fundamental, it's a sense of place. Where your apartment isn't "just" an apartment, but a place you feel proud to call home. It's community. It's social when you want, like your morning ritual coffee with neighbours, active as you wish, think a spirited game of bocce, or serene when you crave quiet, like the peaceful pleasure of tending to your garden plot.
North Vancouver's Lynn Woods at 2551 Whiteley Court is all this, and more.
Kiwanis North Shore Housing Society (KNSHS) has been providing these experiences—empowering seniors to live their best life independently—for more than 70 years.
To retire affordably in high-quality housing has been one of Greater Vancouver's seemingly insurmountable challenges.
However, KNSHS continues to move the needle in the right direction while strengthening community connections with affordable housing options. Lynn Woods is their latest example of delivering a renewed sense of belonging to seniors in below-market rental housing, a pillar of their developments in both North and West Vancouver.
"This project is partially funded by BC Housing and is a collaborative partnership with the District of North Vancouver and Kiwanis North Shore Housing Society," says Stefan Baune, executive director, KNSHS. "It's part of a bigger province-wide plan to address housing shortages and housing affordability in the province at large."
Baune explains that Lynn Woods is part of the Community Housing Plan program. "Under this program, non-profit organizations have an opportunity to develop affordable housing with three tiers of income for their renters. So, there's a tiny percent of units that are deep subsidy, rented for $375/month."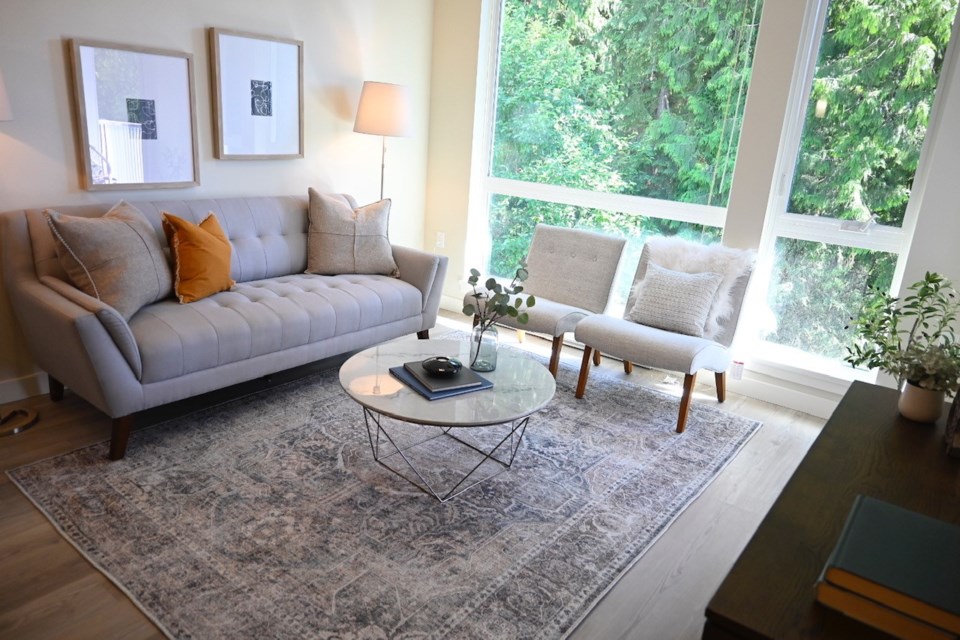 ​Allocation is structured for mixed-income level households. Out of 106 one-bedroom units, 53 units (50%) have been rented to residents who will pay 30% of their income for rent, and 30% of units are market rental units.
"32 units in our case are earmarked for tenants with income between $57,000 and $77, 000, so suites are priced at $1,570/month, which is slightly over the average rent in the District of North Vancouver, according to CMHC research," reveals Baune.
"However, if you look at the development that we're offering, $1,570 for a one-bedroom spacious unit is still far below what you would typically pay in this area of North Vancouver for a newly built apartment."
Comparatively, Burnaby's new developments are not addressing local seniors' needs. Burnaby's 2021 Housing Needs Report reveals low-income seniors who rent are facing significant housing insecurity. Renting in the community is typically far more
expensive than reflected in CMHC data; Padmapper.com shows median listed Burnaby rents for one-bedroom apartments as $1,675 in December 2020.
The Canadian Rental Housing Index shows that renters spent an average of 20% of their household income ($45,935 to $78,112) on rent for a one-bedroom plus utilities in Burnaby.
Comfortable and contemporary living
North Vancouver's Lynn Woods building is designed exclusively with seniors in mind. You'll not only find senior-specific elements within the units, but all common areas, for example, there's extra wide hallways which allow walkers to pass unincumbered.
Units are adaptable to seniors' needs and average 579 square feet, including a large in-suite storage room. "We have thought a lot about design material and layout for people with mobility aids," says Baune. "Entryways and bathrooms are designed for easy access with a walker."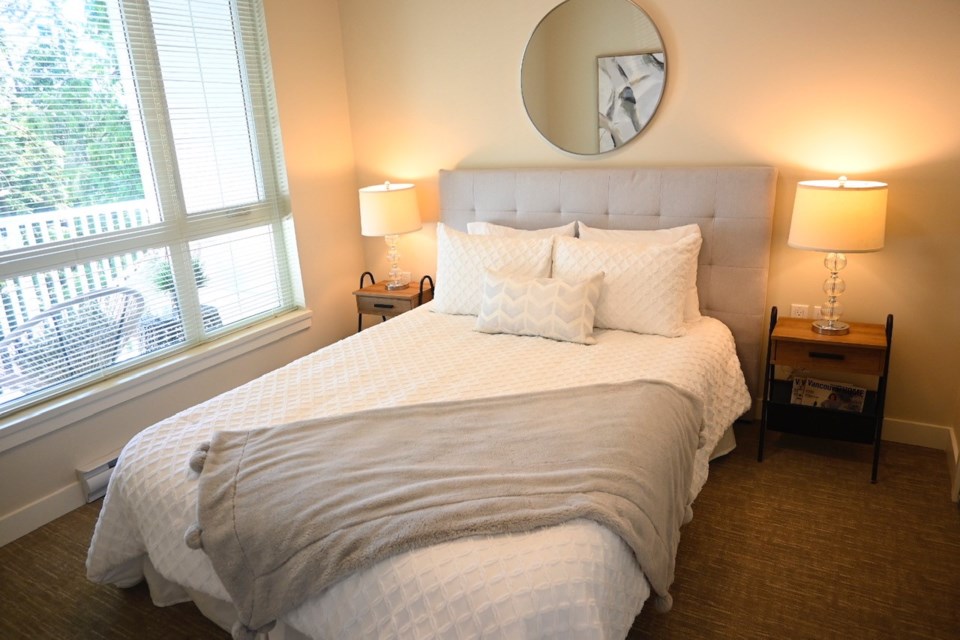 ​Building & community amenities
There's no shortage of building amenities to make your life easy and enjoyable, including
two elevators, in-suite storage, a bike and scooter storage room, and a community garden. Both underground parking and basement storage lockers are available for additional fees. The art room and great hall with fireplace and TV are welcoming social spaces.
Lynn Woods is in close proximity to transit and Lynn Valley Centre with a shopping mall, public library, health-care services and restaurants, all within walking distance.
"It's our intent to dedicate our services as a housing owner and operator—doing business for a purpose," says Baune. "Housing is such an integral part of our mission, but it's not all. Our organization is trying to reach out and be part of a broader community that allows tenants to not just enjoy and enrich their lives, but for Kiwanis to do our part of service to our community."
For more information, visit kiwanisnorthshorehousing.org.