You're en-route to the airport for a week-long vacation filled with southern, sun-kissed skies when suddenly, your pre-departure checklist springs to mind.
Is the oven off?
Check.
Doors locked?
Yup.
But what about the thermostat? Did you remember to turn it down, or will you be heating an empty house all week?
Fear not. Instead, meet Mysa.
Mysa is an easy to use, cost-saving, smart thermostat that pairs with baseboard heaters. With Mysa, you can change temperature settings across your entire home from anywhere in the world – all you need is your mobile device."Replacing your home's thermostats with Mysa is an energy-efficient upgrade you can make without having to change out the baseboard heaters," explains Graeme McLaughlin, Head of E-Commerce at Mysa. "For homeowners looking for low-effort ways to make their home more energy efficient, upgrading to smart thermostats is one of the easiest, most cost-effective wins you can get when it comes to saving on your hydro bill."
Older thermostats in your home are likely an elementary dial or a hard to navigate digital screen with buttons; they have the basic functionality of manually raising or lowering the temperature, but not much else. Even more modern programmable thermostats can make setting up heating schedules difficult and time consuming.
Mysa, on the other hand, has a myriad of innovative features that make controlling your home's energy use easy and convenient: remote temperature control; temperature scheduling; vacation mode; zoning, and energy charting.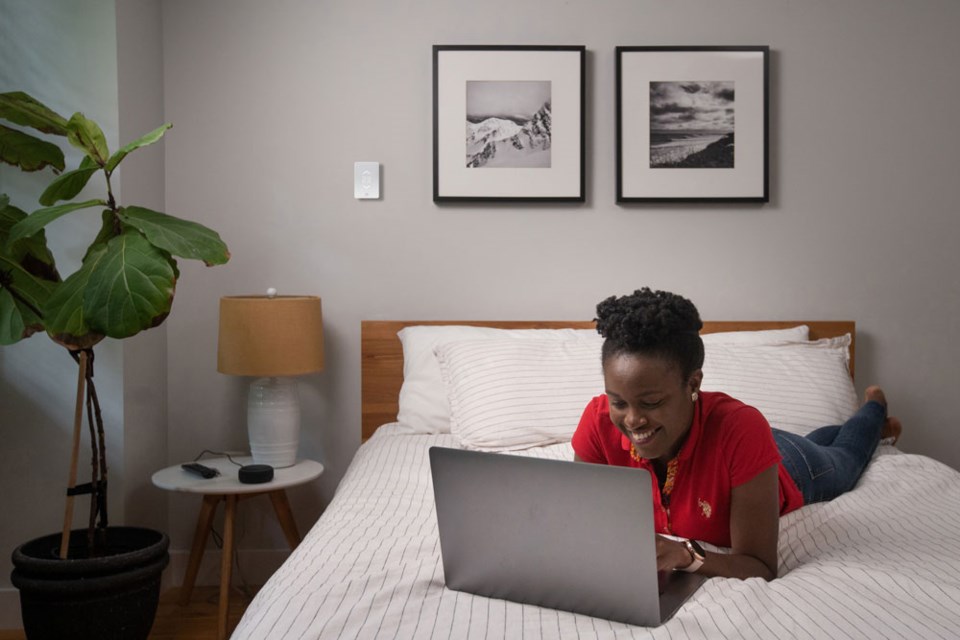 Each room in your home with a baseboard heater gets its own Mysa. Where BC Hydro offers energy consumption comparisons across homes in your neighbourhood, Mysa allows you to track your own home's energy consumption down to the room and kilowatt per hour.
"If you have a Mysa in each room of your house, the app can give you a breakdown of your energy consumption per room," McLaughlin says. "This helps build more awareness of how much energy each room is using, enabling you to make smarter decisions about your home's heating." A monthly email provides the specifics around which rooms are consuming the most energy – or, for more up-to-date readings, you simply log on to the app.
Ultimately, Mysa offers more than a 25 per cent reduction in annual energy costs.
"For most people in British Columbia, that works out to between $380 to $430 a year," McLaughlin says.
Upgrading to a Mysa smart thermostat takes about 15 minutes. Most Mysa customers can make the switch themselves, while some have an electrician do it for them.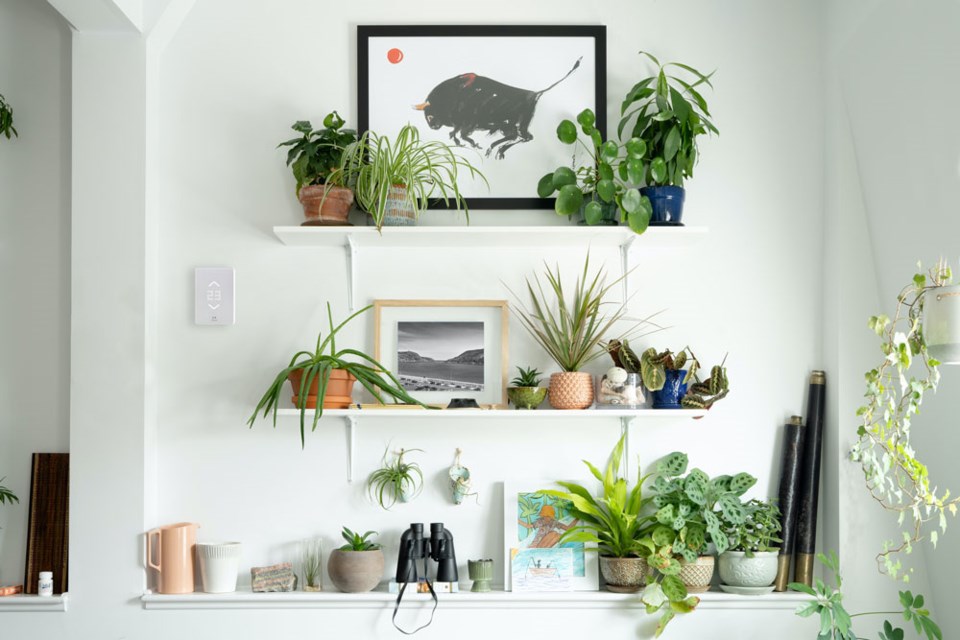 McLaughlin notes that some stratas allow for a Mysa installation without much ado and the same goes for rental units—all that's needed is a thumbs up from a landlord and the Mysa can go with you to a new home in the event that you move.
Now is a great time to make the switch: BC Hydro is offering a $30 rebate when you purchase a qualifying Mysa smart thermostat. To sweeten the deal even more, Mysa is also offering an additional $30 discount for BC Hydro customers.
"The rising cost of living is really hitting home," McLaughlin says. "As things are getting more expensive, people are looking at ways to save without really changing their lifestyle too much on a day-to-day basis."