A world-class hookah lounge, unlike any other, is what owner Mike Munther envisioned when he opened the doors to The Living Room Lounge in 2019.
Munther's goal was to create a sophisticated space where people could relax, enjoy a classic cocktail or delicious meal, and feel worlds away from their day-to-day. An exotic unique visit to faraway lands, without the airline ticket.
"People work so hard here in B.C.," says Munther, who moved to Canada at a young age, from Lebanon to Burnaby and has been a resident for thirty-some years. "We all need somewhere to go to relax, meet friends and have fun."
Munther says The Living Room Lounge is unique to Canada and welcomes visitors from all over the globe, who have heard about it and can't wait to experience it first-hand.
More than just a place to enjoy traditional hookah, the space was designed by Munther to be an immersive experience indulging all the senses. It is richly hued in warm shades, with luxurious velvet seating, and candlelight lighting. All meant to invite and encourage relaxation.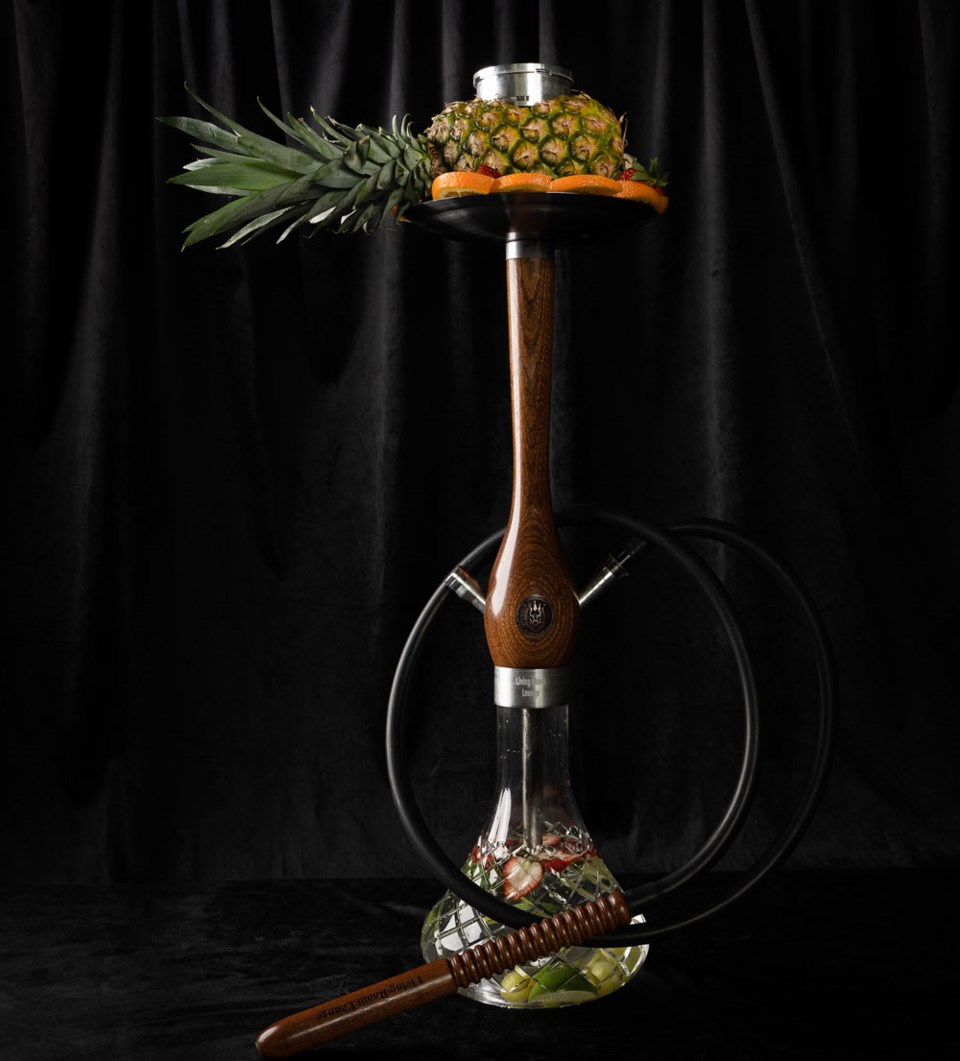 To clarify, hookah is a water pipe used to enjoy shisha (a fruit-flavoured non-tobacco). Since no tobacco is involved, it is more of a calming herbal experience, which does not contain nicotine. The lounge's menu lists over 50 hookah flavours and can be customized so that any guest can create their own flavour profile. For instance, blending watermelon with mint hints makes it taste like a popular summer salad. Vanilla with coconut tastes like a delicate macaroon, and of course rose is a classic Middle Eastern flavour that the west is embracing in food and drinks.
Munther created a food menu that can lend itself to shared nibbles over drinks with colleagues, or to a multi-course dinner with family or friends. Lebanese tawook kebabs are popular with cocktails as is the zahra, which is grilled cauliflower with tahini. From the list of mains, the lamb shank is fork-tender and becoming a legendary hit. The Living Room Lounge's cocktail list includes classic martinis, cosmopolitans, sangrias, imported beers, shots, and shooters.
Circling back on that 2019 opening, consider that this gave the business only a few months to establish before the 2020 closures of all B.C. restaurants and bars due to the pandemic. The challenges have been plenty. Compliance inspections from the city of Burnaby and the police forced Munther and other hookah lounge owners into a grandfathered bylaw. Munther challenged that bylaw alone and "was able to save our culture and our business plus eleven other hookah lounges," he says.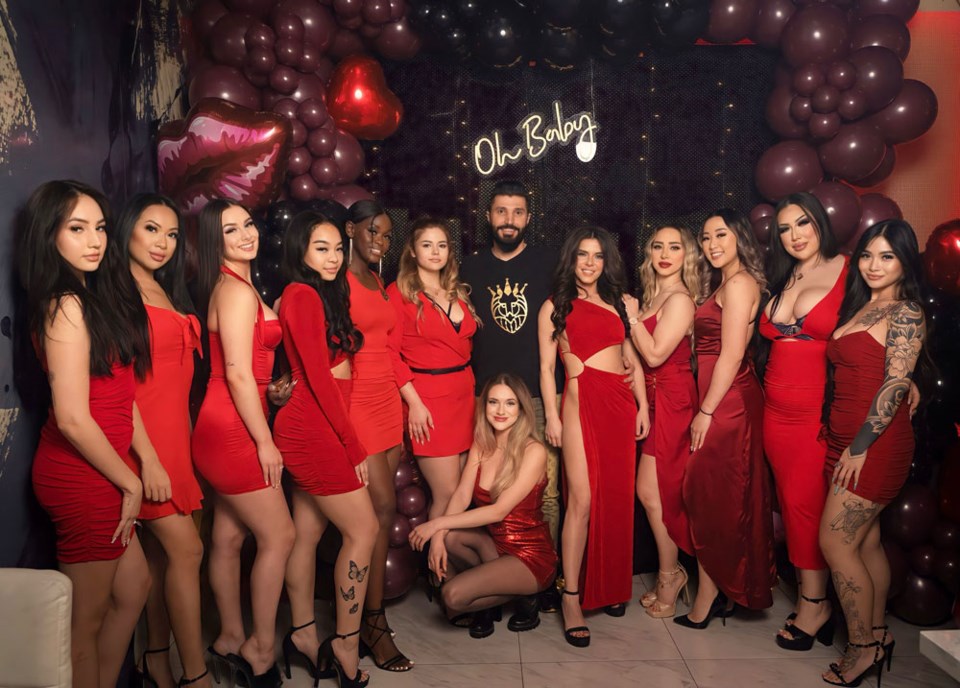 Today, however, business is doing well, in what Munther describes as a "one-of-a-kind" social venue. His original intention to offer folks an upscale hot spot has hit the mark. "People travel to LA, Vegas and Mexico to have fun," says Munther. "This is a local way to escape out of your day to day, which can be tough and stressful. This is a place to relax, kick back, in a beautiful atmosphere, sip cocktails, eat delicious food, and relax with a hookah pipe."
Customers new to the hookah experience, fret not. The staff will guide you through the process, which is fun to share as a group. "This becomes more of an outing, much more than just drinks or dinner."