Whether engaging with loved ones, navigating a tricky situation at work, or recognizing the familiar click of the oven remaining on after a meal, much of our social connectedness, professional performance and personal safety rely on being able to hear.
Yet, hearing-related issues like hearing loss and tinnitus – or perceiving ringing, hissing, buzzing, rushing or roaring sounds in the ears – are more common than you might think. Among Canadians aged 19 to 79, a whopping 60 per cent of us live with hearing loss, tinnitus or a combination of both.
"Hearing loss is often something that's very treatable and preventable, but there are so many people who suffer in isolation and are not able to get the help that they need because of how expensive it can be," says Heather Ritchie, an audiologist at Neil Squire Hearing Solutions.
An extension of the non-profit Neil Squire, which uses technology, knowledge and passion to empower Canadians with disabilities, Burnaby-based Neil Squire Hearing Solutions has been working to bring the most advanced hearing aid technology to anyone to the Greater Vancouver area at an affordable price for the past four years.
"Being a non-profit organization, we are able to offer the latest advancements in hearing for a cost that is affordable for most people by using grants and subsidies to reduce some of these financial barriers that would otherwise prevent people from getting the help and hearing technology that they need," explains Ritchie.
The clinic – which is open to anyone with hearing-related concerns, as well as those wanting to be proactive about their hearing health – offers hearing evaluations, hearing aid services, assistive listening device fittings, tinnitus management, ear wax removal and education surrounding hearing loss prevention. Some of these services, like wax removals, hearing tests and hearing aid consultations, are even offered entirely free of charge.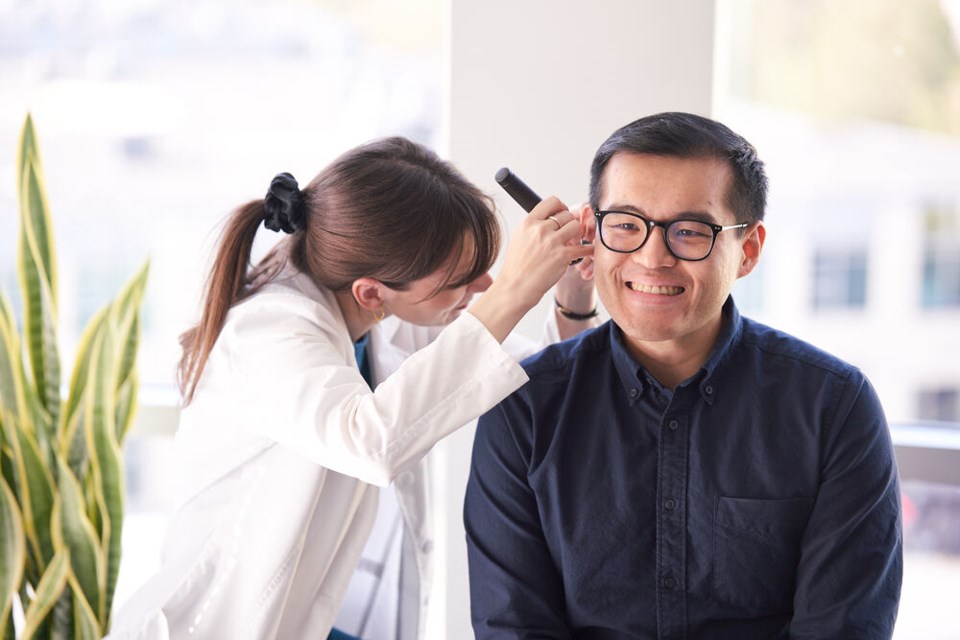 Neil Squire Hearing Solutions also makes comfortable, affordable custom-fit earplugs for various activities and work.
Still, regardless of what clients are being examined or treated for, Neil Squire Hearing Solutions prioritizes compassionate, individual-focused care because they understand the complexities and uniqueness of hearing-related issues.
"There's no one-size-fits-all approach here," describes Ritchie. "Taking the extra time to create a treatment plan for that specific individual is essential. I love working here because I'm allowed the time to provide the best care for each client."
As part of Neil Squire Hearing Solutions' state-of-the-art facility, there is a fully-accessible, custom-built sound booth that allows people with all types of disabilities to access care. Additionally, patients do not require a doctor's referral to access its services.
With the non-profit's focus being to support and empower those with disabilities, all proceeds from its hearing program go towards its various community programs and services. So, a trip to Neil Squire Hearing Solutions is not only an investment into your own life but also an investment to help others.
"Our goal is to make hearing healthcare affordable and accessible to everyone because we know how important it is to understand your hearing and to treat any conditions related to your hearing," says Ritchie.
"The great thing about our clinic is that we can provide those solutions, and the first step is to have your hearing tested to see how you're doing."
For more information about its services, visit neilsquiresolutions.ca/hearing-solutions/. To book a free hearing test at Neil Squire Hearing Solutions in Burnaby, call 778-945-1215.