Have you been putting off scheduling your next trip to the dentist? The team at Madison Centre Family Dental does not blame you.
The team is all too familiar with the anxieties, fears and hesitation patients often feel when they sit down in the chair. Even some team members admit that they are not the biggest fans of the dentist. Still, it doesn't have to be this way.
"Patients are part of their own treatment planning process here," Dr. Lalani explains. "If they can see and understand what needs to be done, they are far more comfortable with it. We have a variety of 3D video scanners which essentially take images of your teeth and gums and allow us to show you the status of your teeth and oral health. You will be better able to see your needs and be a part of planning any treatment that you require.
When our patients feel more comfortable and more in control, they get into a good routine with our team's recommendations, helping them prevent more major treatments in the future."
With its advanced imaging technology, Madison Centre Family Dental is one of the few offices that saves patients time and stress by offering same-day crowns.
"Usually, patients are left to wear a temporary crown for two weeks or more until their permanent crown is ready," Dr. Lalani explains. "Instead, we can prepare and deliver a crown or several crowns within a few hours with our CEREC Milling technology, meaning you don't have to come back for a second visit."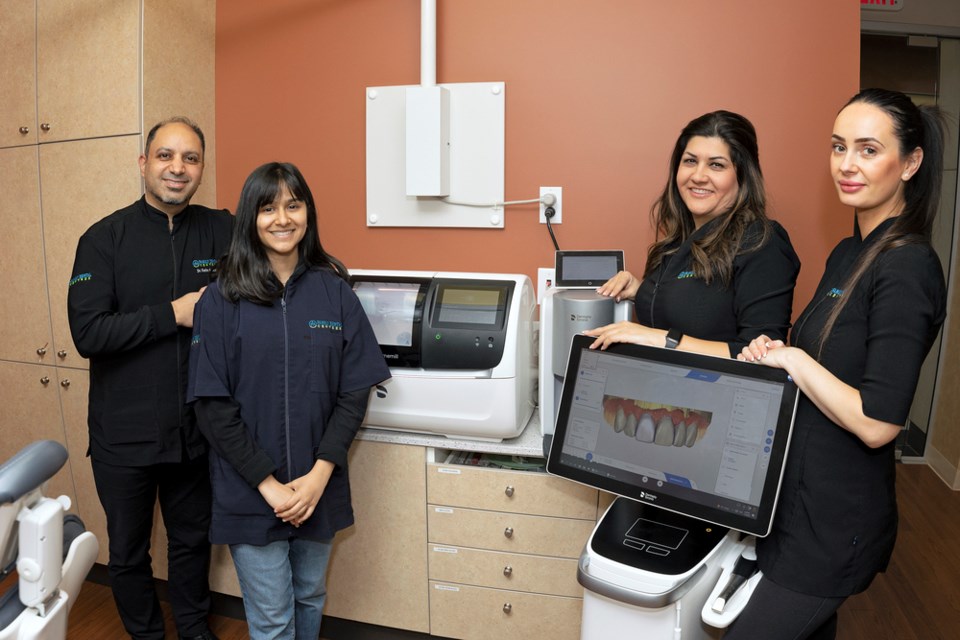 In addition, they bring specialists to you. The Madison Centre team includes a range of specialist doctors so that patients can expect a consistent and stress-free environment at every visit.
"Along with general family dental care for all ages, we offer treatments such as digitally guided implants, Invisalign clear aligners, wisdom teeth removal, sedation services, and smile makeovers," Dr. Lalani describes. "We bring the doctors to you, so you don't have to go to multiple offices, where possible"
As a Platinum 2022 Invisalign provider, this team has been putting smiles on patients' faces for many years now and is happy to give you a virtual smile makeover so you can see the before and after as part of your planning process. Contact the team and reference this article to see how they can help you.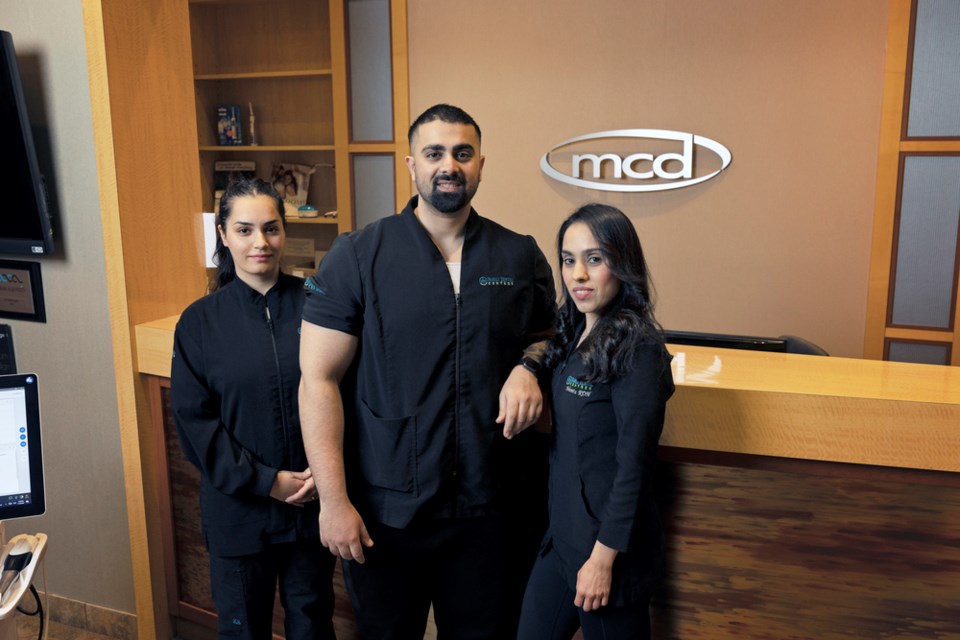 The Madison Centre Family Dental team is determined to keep removing obstacles for people who want to protect their oral health and improve their smile. This includes language barriers and financial barriers.
Treatment is available in nine languages: Korean, Cantonese, Mandarin, Hindi, Punjabi, Cambodian, Gujarati, French and English.
Additionally, Madison Centre Family Dental offers flexible financial plans to patients needing them and accepts most dental insurance plans.
"We want to make the experience as easy as possible, as comfortable as possible, and as anxiety-free as possible for everyone.", says Dr. Wayne Lin, another long-time dentst on the Madison Centre team.
Madison Centre Family Dental is open :
Mondays and Tuesdays: 9 a.m. - 5 p.m.
Wednesdays: 8 a.m. - 7 p.m.
Thursdays: 8 a.m. - 8 p.m.
Fridays: 9 a.m. - 5 p.m.
Saturdays: 9 a.m. - 5 p.m.
Sundays: 9 a.m. - 5 p.m.
Madison Centre Family Dental is always there for your dental needs.
If you're interested in booking an appointment or would like to learn more regarding the clinic's various services, visit Burnaby.FamilyDentalCentres.com/Smile. For further information and about other locations, visit familydentalcentres.com.