Burnaby residents have a lot to love about their local hospital.
And for the week leading up to Valentine's Day, Burnaby Hospital Foundation is encouraging the community to show their affection for their community hospital and the amazing healthcare workers who serve them every day.
"Burnaby Hospital is a community supporting a community," says President & CEO Kristy James. "Our family of nurses, doctors and health care professionals take great pride in their spirit of innovation and dedicated service to patients."
Burnaby Hospital, amicably known as the "Hospital on the Hill," provides exceptional, innovative health care to an expanding population of 500,000 people. While the hospital has always been a place for reliable, patient-centric care to meet the needs of those in the community and beyond, the 70-year-old facility needs help to meet the growing medical needs and challenges of a vibrant, healthy community.
"Our staff face incremental challenges in their ability to provide 21st-century care in a hospital that was built in 1952 and has not been expanded since 1978. Working in an aging facility has many obstacles, and our exceptional teams work together to find ways to overcome these challenges."
The For the Love of Burnaby concept originated three years ago to recognize and celebrate the incredible dedication and care shown by the hospital's medical staff.
"We know that Burnaby is such a great place to work, live and enjoy," explains James. "And our community hospital is proud to do our part to support the health and vibrancy of all generations who live in our beautiful city."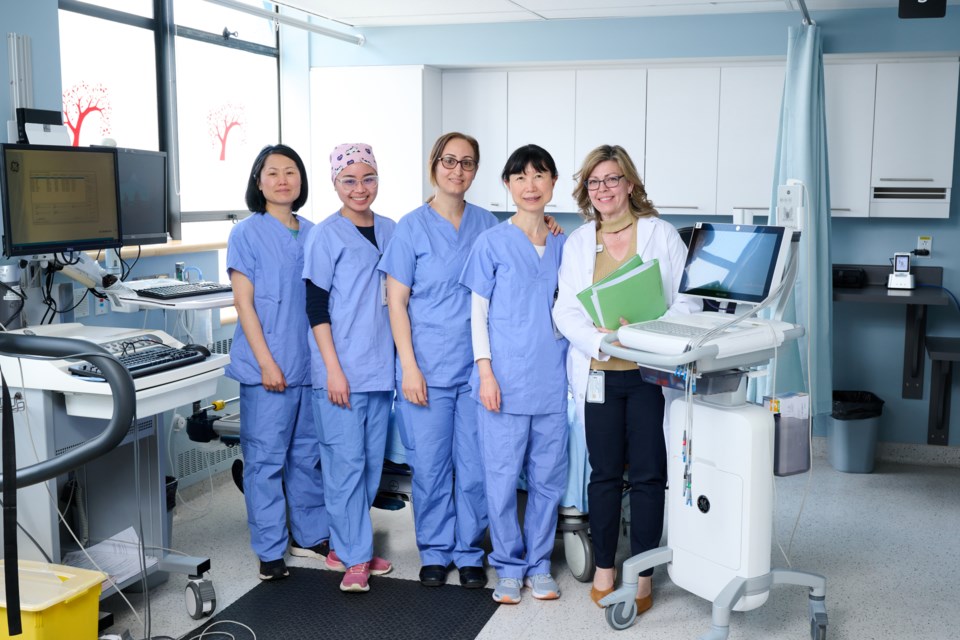 "As we all know, the holiday season is a hectic and exhausting time for our healthcare workers, so we wanted to find a way to show our appreciation. That's why Valentine's Day felt like a great opportunity to show our gratitude."
The For the Love of Burnaby initiative began with treats provided by the Foundation's donors to hospital staff, and the idea has grown from there. This year, community partners TD Bank, Dominos, Daiya, and Organika have joined Burnaby Hospital Foundation to show appreciation for its healthcare heroes by providing treats and tokens of their appreciation.
It's also easy for every person in our community to show a little bit of love for your local hospital staff. Simply sharing awareness of the good work the hospital does by posting on social media, talking to your friends, or reading stories from staff, patients, and supporters can also go a long way.
Residents are encouraged to participate in Plate it Forward, a local initiative in which a portion of meals or menu items purchased at participating businesses will go towards supporting Burnaby Hospital Foundation. Not only are you supporting local businesses, but you'll also be promoting a good cause: the redevelopment of our hospital.
To celebrate the hospital and the dedication of its healthcare staff, Burnaby Hospital Foundation is also raising funds for the Proud History, Bright Future redevelopment campaign to completely transform Burnaby Hospital into a modern healthcare campus.
"There is no better investment than to help our staff do the best job that they can. Contributing a donation towards upgraded medical equipment, advanced technologies, and staff education ultimately provides even better patient care for you and your loved ones," James says.
"Our community has already come together to raise $30 million in under three years in support of the complete transformation of our beloved hospital. There is no stronger show of support from the community than achieving this significant milestone in our campaign in such a short time."
"However, this milestone is only the first step in a much larger campaign," James continues. "Our vision of a modern healthcare campus is within reach. The Bright Future redevelopment project comes only once in a lifetime – an upgrade that affects us now and for future generations."
To learn more and donate to your community hospital today, visit www.bhfoundation.ca/loveofburnaby.