Burnaby is now mapping out the details of a plan to upgrade bike route infrastructure from Vancouver to Simon Fraser University.
The city will officially enter into a funding agreement with the federal government, getting $5.7 million for upgrades to the Union-Frances Bikeway and Burnaby Mountain Parkway.
Burnaby will invest $4.03 million in the project connecting Vancouver and SFU, which was which was announced earlier this month to upgrade the route to all-ages-and-abilities standards
City council approved the agreement at a council meeting on March 27.
The city is preparing a preliminary design for the project, Burnaby's general manager of engineering Jozsef Dioszeghy said at the council meeting.
The Vancouver-SFU active transportation connection plans to connect the Union-Adanac Bikeway in Vancouver with SFU via the Union-Frances Bikeway and Burnaby Mountain Parkway, according to a staff report.
Dioszeghy said the route, which was identified as a top-priority cycle project in Burnaby's transportation plan, would pick up the connection from the City of Vancouver at Boundary Road and go east, a block or two south of Hastings, depending on road use and ways to share the road.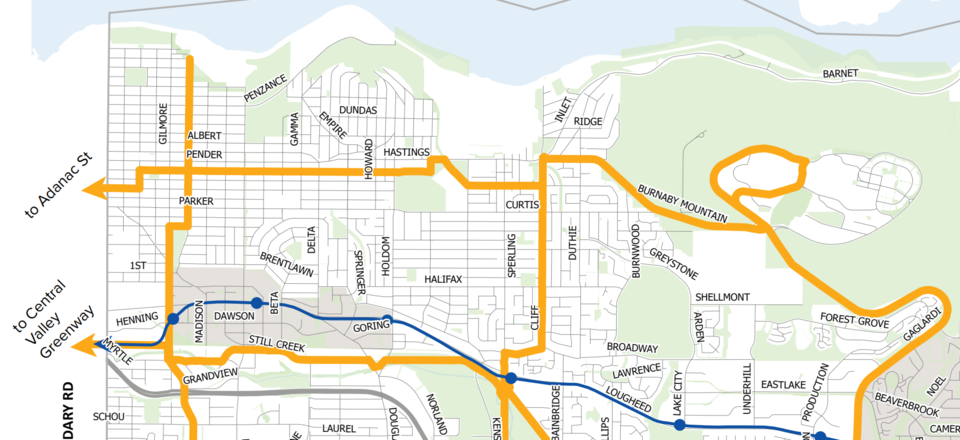 "Some parts of the proposed bikeway (are) already existing; where our focus is going to be (is) safety upgrades," Dioszeghy told council, but added he couldn't commit to meeting all-ages-and-abilities level throughout the whole 8.9-kilometre project.
"The intent is that wherever we can't achieve that (AAA) right away, we will over time make an effort to upgrade it to that point," Dioszeghy said.
AAA standards, according to Burnaby's transportation plan, are design guidelines for streets with cycling facilities and aim "to provide a network that is attractive, comfortable and safe for children, young adults, seniors and new cyclists, while also serving experienced cyclists."
Burnaby Citizens Association (BCA) Coun. Alison Gu said the Frances-Union route is "a very well-used route, and it is also a quiet residential street."
"My understanding is, around the estimate of the cost and the length and the distance of this entire path, you would be expected to upgrade the entirety of it," Gu said.
She asked for staff to focus on the areas that are the highest need.
"For example, there's a huge area crossing Union onto the Burnaby Mountain Parkway, that has no infrastructure whatsoever," Gu said. "And then, as you go up the hill, the infrastructure begins and there's a multi-use pathway."
She added: "I want to be cognizant that we are doing our infrastructure upgrades where they're most needed and not just because … it's in our map."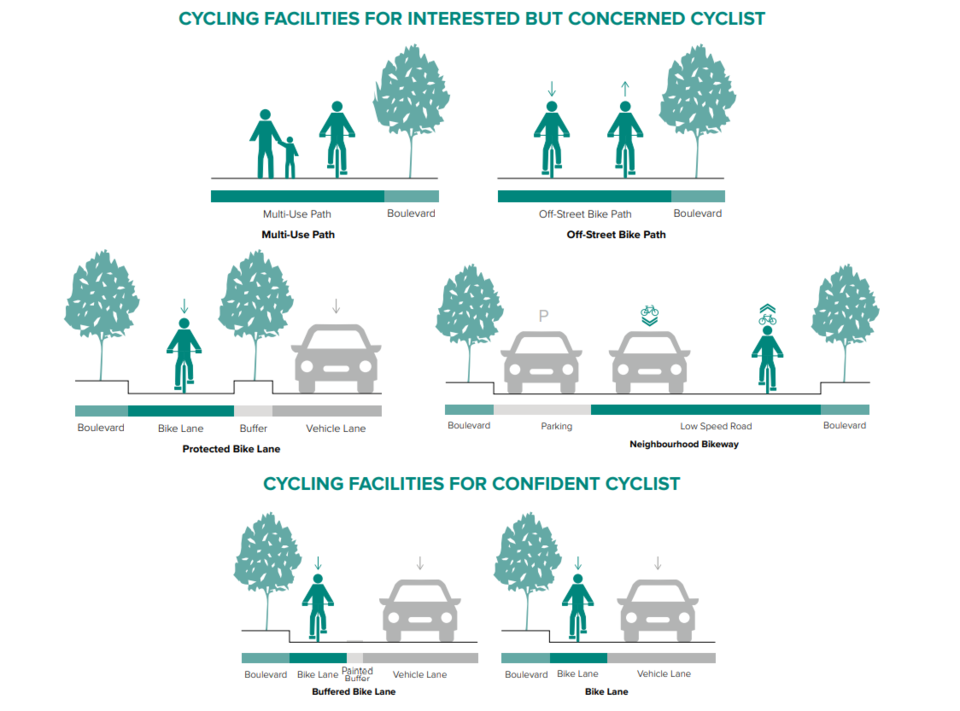 Future plans for Gaglardi Way and bikes
BCA Coun. Sav Dhaliwal asked if there were plans for a multi-use pathway on the east side of Gaglardi Way down Burnaby Mountain.
Dioszeghy said the pathway is listed as a first-priority item in the Burnaby cycle network plan.
"For all first-priority items, we would like to deliver these projects no later than 2030," he said, but added two issues need to be accounted for, including a shortage of staff.
The other, he said, "is that we would like to give a little time to the federal and provincial governments to collect, save up their money and then give us also grants."
📣 SOUND OFF: Do you support the upgrades to the Frances-Union Bikeway? Are there other areas you would like to see upgraded? Send us a letter.