Burnaby's Central Park Pool is one step closer to being fully covered from inclement weather – permanently.
Councillors have approved staff to pursue next steps on an enclosed permanent cover over the Central Park outdoor pool, choosing a type of sprung structure which staff say can last 50 years.
"It's an expensive fix, but … I think that it's likely going to be in place for quite a few years, so I fully support what staff have brought forward here," Mayor Mike Hurley said at a financial management committee meeting on Feb. 21.
"Let's get this done. It's been a long time coming."
The city is facing a shortage of pool availability in the wake of C.G. Brown Memorial Pool and SFU pool closing.
An attempt to keep the Kensington Outdoor Pool open throughout the winter with a temporary deck cover was slammed by the mayor in December as "a complete embarrassment."
The new cover planned for the Central Park will be made from a high-tension fabric pulled over an aluminum frame, according to a staff report.
The structure as proposed includes large garage doors that can be opened to let fresh air and daylight in and allow people to move in and out, according to staff at the meeting, and will include ventilation.
Staff estimated the structure could be completed in eight months, the fastest of four options presented, at a cost of $3 million to $4 million.
Out of four options presented to the committee, staff said this option was the "most likely to be able to be built in 2023" and be open by next winter, "although the timeline is very aggressive."
In December last year, the mayor stressed the pool should be covered by the next winter season.
All the cover options, according to the report, "will reduce the natural light and compromise the natural, park-like setting of the pool."
Building the new enclosure will mean a two-to-three-month shutdown of the Central Park Pool.
Central Park Pool challenges
Central Park Pool, built in 1962, is an outdoor eight-lane, 50-metre pool and is "at or near the end of its useful life," according to the staff report.
"The pool tank and mechanical systems are expected to need replacement in the next five to ten years," staff wrote.
The pool's change rooms are not winterized, nor do they have a roof, heating or ventilation.
Staff plan to bring in temporary enclosed, heated washroom and change room facilities for next winter, staff said at the meeting. Permanent facilities could be built in parallel but wouldn't be finished before next winter.
Central Park Pool does not meet current accessibility standards: "Doorways and hallways are too narrow, the open air change stalls are narrow and there is a lip around the pool that makes accessibility challenging," staff said in the report.
The pool has a "large deep end," making it "inefficient to heat during the winter months." The staff report says the existing boiler would be unlikely to provide adequate heat.
The city says it will explore options for heating the pool that meet civic sustainability goals, including options with BC Hydro.
Other pool cover options not chosen: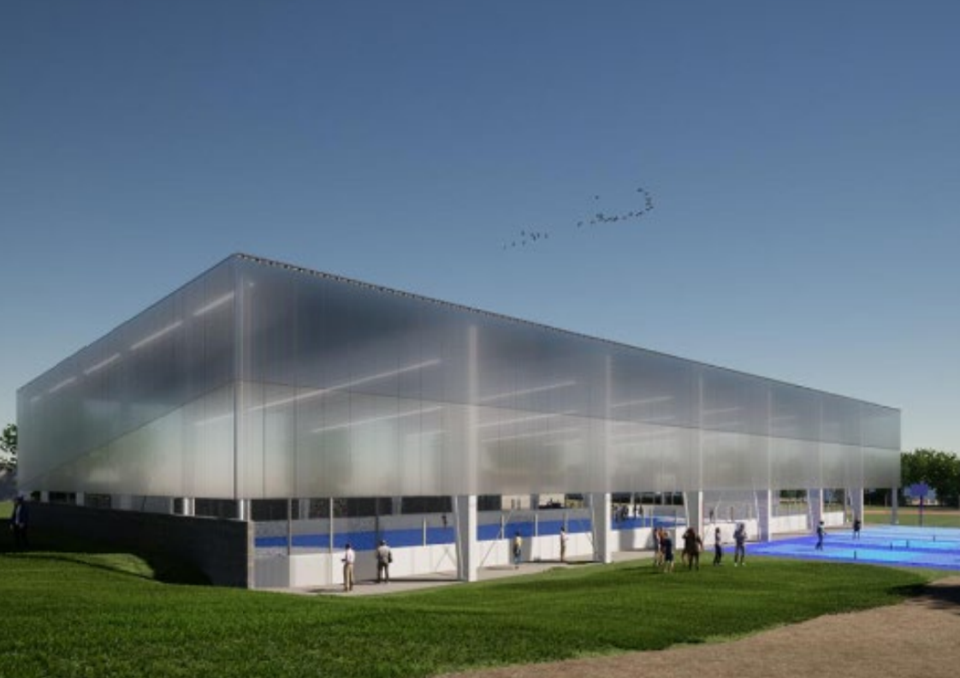 Pre-engineered metal structure
Cost: $4 million
Expected lifespan: 50 years or more
Construction time: Less than one year, would require temporary shutdown of pool
Materials: Sheet metal roof and translucent panels to allow filtered light
Alternative: same structure over only half the pool to allow more natural light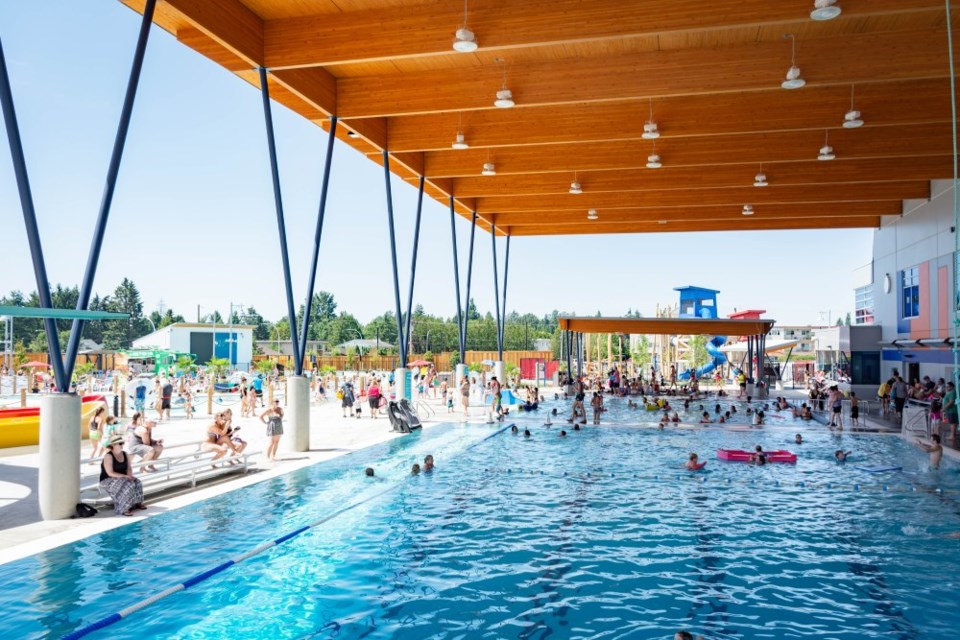 Custom-built structure with new replacement pool
Cost: About $30 million
Expected lifespan: Long-term/permanent
Construction time: two to three years
Materials: structural steel and mass timber
Report: "This option may provide the best value for the community in the long-term, but it should not proceed prior to development of the overall outdoor aquatic strategy."