It's official: Central Park Outdoor Pool won't be covered with a roof or enclosed in a building.
Burnaby city councillors unanimously agreed with a staff recommendation to abandon the plan to roof the pool, after two cover options proved challenging both practically and financially.
The plan was unpopular with residents, with some suggesting, "the best part of Central Park pool is the open sky."
Mayor Mike Hurley originally proposed the pool roof plan back in December, when he slammed the parks department for the "complete embarrassment" of a deck cover constructed at Kensington Outdoor Pool.
But rejecting the Central Park pool cover means that the deck cover will return to Kensington pool this winter so swim clubs can make use of it between October and May.
Hurley did not speak to the pool cover's cancellation at the council meeting Monday, Aug. 28, but the NOW asked him to follow up on why he agreed to abandon the plan.
"I think we were all very surprised by the cost," Hurley told the NOW. "And, you know, given the cost and when we evaluated the condition of that pool, spending that much money to cover it didn't make a lot of sense in the end."
The two options floated by city staff cost $3.8 million to cover the pool and $7.47 million to enclose it in a steel building.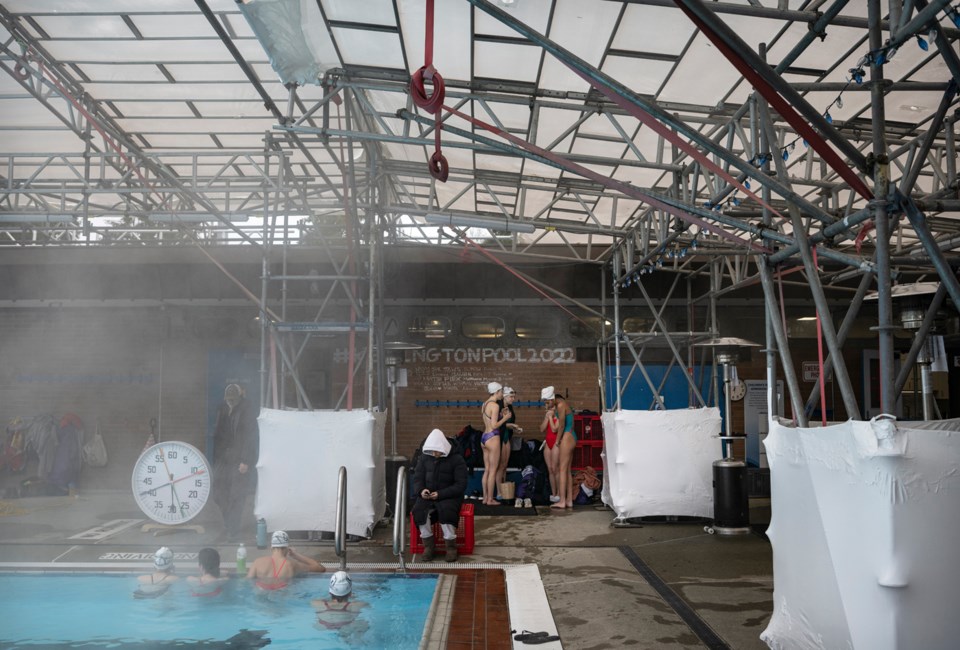 The mayor is still not a fan of the Kensington pool deck cover, which he called a "makeshift thing" in December. The deck cover is made of scaffolding covered by a tarp and leaves half of the pool deck uncovered.
"I still have strong words about it," Hurley said. "I still don't like it. But it's a hand we're dealt."
"Hopefully New West's (pool) will open soon and that will take some pressure off," he added.
The City of Burnaby is currently looking for input on the future of its outdoor pools for a long-term aquatics strategy.
---
📣 SOUND OFF: Has the closure of C.G. Brown Pool affected your swimming routine? How should the city deal with its aging outdoor pools? Send us a letter.